Run-Off Early Voting: May 14-18
Election Day: May 22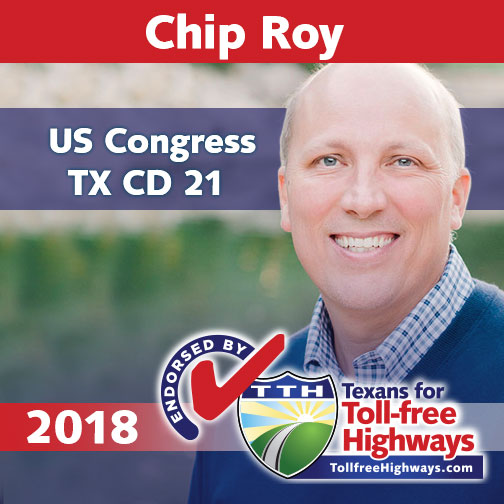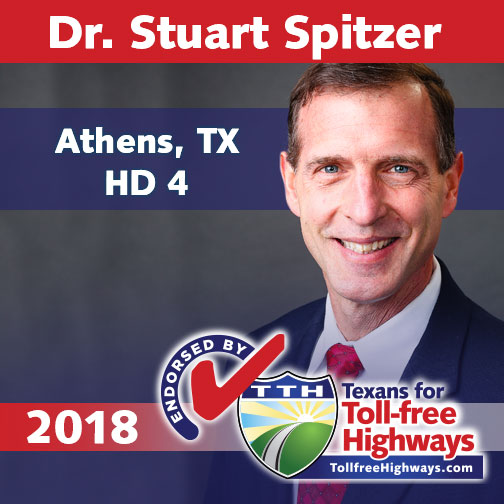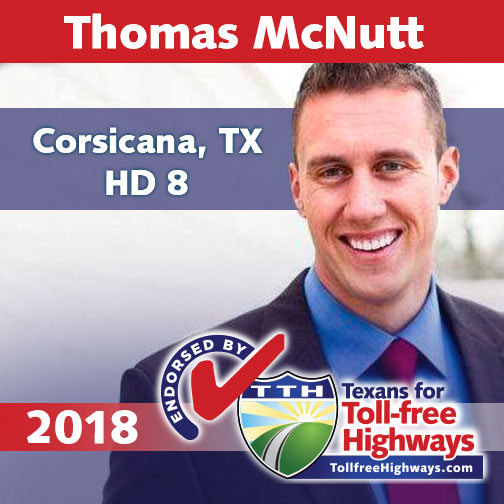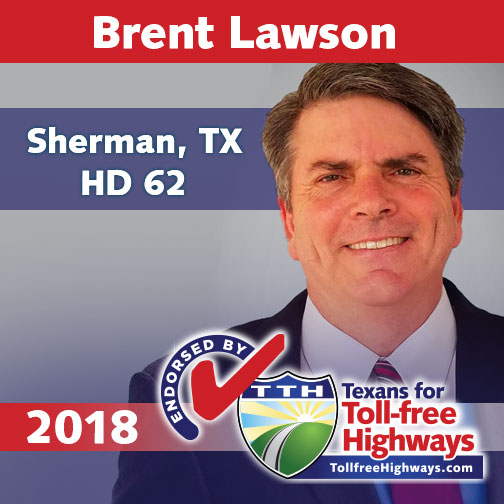 Q:
Many of you ask, how do we get our anti-toll reforms passed? How do we have
our new law capping toll fines/fees
at $48 a year to apply to
ALL
toll roads? I thought the Governor and Lt. Governor said '
No more tolls
,' so why am I
still
seeing toll roads go up everywhere?
A:
The short answer to these questions is
we haven't had the votes
to get all of our reforms passed in a 'clean' bill without interference from the toll bureaucrats & special interests.
The way we get progress is to have enough lawmakers committed to protecting taxpayers from punitive toll taxes to get our reforms across the finish line.
That's where elections come into play. We need more anti-toll lawmakers representing we the people in local, state, and federal government.
We've carefully vetted these candidates and they've committed to our legislative agenda in writing. We have a real chance at significantly changing the composition of the Texas legislature with so many anti-toll candidates in the run-offs.
Your vote counts even more in run-off elections when turnout is low. So be sure to go vote and bring friends and family with you to the polls!
************
RUN-OFF ELECTION
EARLY VOTING: May 14-18
ELECTION DAY: May 22
************
NOTE:
All of the candidates listed are in GOP primary election run-offs. No Democrats have responded to our candidate survey.
All candidates are 'A' rated by TURF.