Link to article here.
For those who breathed a sigh of relief thinking we were finally rid of George W. Bush's pro-toll agenda, think again. Not only did Obama support the idea of a toll road bank in March, it's now confirmed his administration wants to charge you a pain tax (from $9 for motorists up to $22 for trucks if he adopts the Manhattan congestion tolling proposal he supported) to enter major U.S. cities during rush hours. This congestion tax was overwhelmingly rejected by New York lawmakers. So in other words, when 99.9% of working people have to get to work, motorists will have to pay a tax to reach their place of employment. How is that an incentive to make a living? Some might choose to draw unemployment instead of pay such punitive taxation!
Obama Transition Team Examines Congestion Tax
UK congestion charge consultants report Obama transition team interested in tolling
The Newspaper.com
November 12, 2008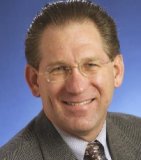 British newspapers report that President-elect Barack Obama (D) may import congestion charging programs from the UK. Jack Opiola, a transportation principal for the firm Booz, Allen and Hamilton, was hired to design a program to tax drivers at least £5 (US $8) when entering the city of Manchester during peak hours. Opiola told the Manchester Evening News yesterday that the president-elect's transition team approached him for additional details on the plan.
"I was 'noticed' by key people in the Obama campaign and I have been providing input to his strategy team in Chicago, including information about Greater Manchester's bid," Opiola said.
If approved in a referendum later this month, drivers entering an 80 square mile section of Manchester would be subject to the charge. The program would generate £120 million (US $180 million) in annual profit. A similar program in London cost drivers £268 million (US $408 million) and failed to provide promised reductions in congestion, according to Transport for London data (view report).
Until now, Senator Obama has been circumspect when discussing his administration's transportation plans. Previously, his most specific proposal was the creation of a $60 billion toll road bank (view details). In March, Obama endorsed New York City Mayor Michael Bloomberg's idea to charge a $9 toll on cars and a $22 toll for trucks that enter downtown Manhattan during working hours.
Hoping to fill the gap with specifics, the American Association of State Highway and Transportation Officials (AASHTO) last month submitted a detailed $544 billion transportation reauthorization proposal designed to encourage the new administration to shore up the domestic economy with heavy spending on infrastructure projects. The new programs would be paid for with massive new tax hikes, including a per-mile driving tax that would begin with "proof of concept" trials as early as 2010. The tax would initially be one cent per mile and generate $32.4 billion a year. An extra one cent per gallon in the federal gasoline tax would generate another $1.8 billion, and a national sales tax on cars of one percent would generate $7.6 billion.
"With this historic election, AASHTO is optimistic that the new administration can help to foster the political will necessary to bridge the gap between today's transportation needs and the transportation system we must build for tomorrow," the group said in a statement.
Source: Obama team study c-charge (Manchester Evening News (UK), 11/12/2008)